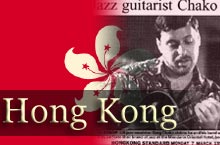 When I first moved to Hong Kong from New York, I wasn't sure what I would be doing and what to expect. I had been selling industrial real estate in NY and trying to recover from the 'carpal tunnel syndrome' affecting my playing wrist. Shortly after arriving I met and 'sat in' with pianist-singer-teacher John Meir, who had been entertaining Hong Kongs' elite. He was moving to Portugal to take on a new teaching post and he turned over his music business contacts to me. I was a regular visitor to guitarist Tony Carpios' Sunday Jazz performances at the ickens Bar , and I met many fine musicians there, enjoying Tony and Rosalies' excellent Philippine hospitality. Soon, I was active on the music scene.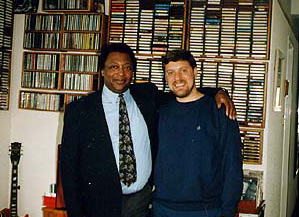 I spent two years in Hong Kong, from 1992 till 1994, and was a guest soloist with the Hong Kong Philharmonic Orchestra, and a member of the Hong Kong Academy of Performing Arts presentation of "West Side Story". I was the featured classical soloist at the Ritz Carlton Hong Kong and the Hong Kong Country Club, and led swing big bands for the Royal Hong Kong Yacht Club and the American Chamber of Commerce annual ball, playing for such dignitaries as Governor Patten and real estate mogul Stanley Ho, and I played with famous jazz artists Curtis Fuller and Richie Cole at the Jazz Club in Hong Kong, where I also recorded my first CD, "Everything I Love".
Featured performances:
(2001 tour) Outdoor Jazz Concert Series
Leader of the Greg Chako Quintet, sponsored by the Urban Council
(2001 tour) Browns Jazz Club Leader of the Greg Chako Quintet (3 nights)
(2001 tour) Asian Internet Awards Ceremony @ The Grand Hyatt Hotel Leader of the Greg Chako Quartet
Peninsula Hotel (1994) Lobby Jazz Quartet co-leader
Mandarin Oriental Hotel Captain's Bar (1993-4)
Regular Sunday Jazz Jam Session
Greg Chako Trio Live CD Recording, during an annual fortnight of Jazz
The Jazz Club
Leader of the Greg Chako quartet
Greg Chako Trio Live CD Recording
Hong Kong Philharmonic Orchestra
Guest soloist for a series of Pops Concerts at the Hong Kong Coliseum. First call guitarist for orchestra
"West Side Story"
Orchestra member in Hong Kong Academy of Performing Arts presentation (conducted by Wing Sie-Yip)
"Barnum"
Orchestra member for the Original West End production at the Cultural Centre, HK
Ritz Carlton Hotel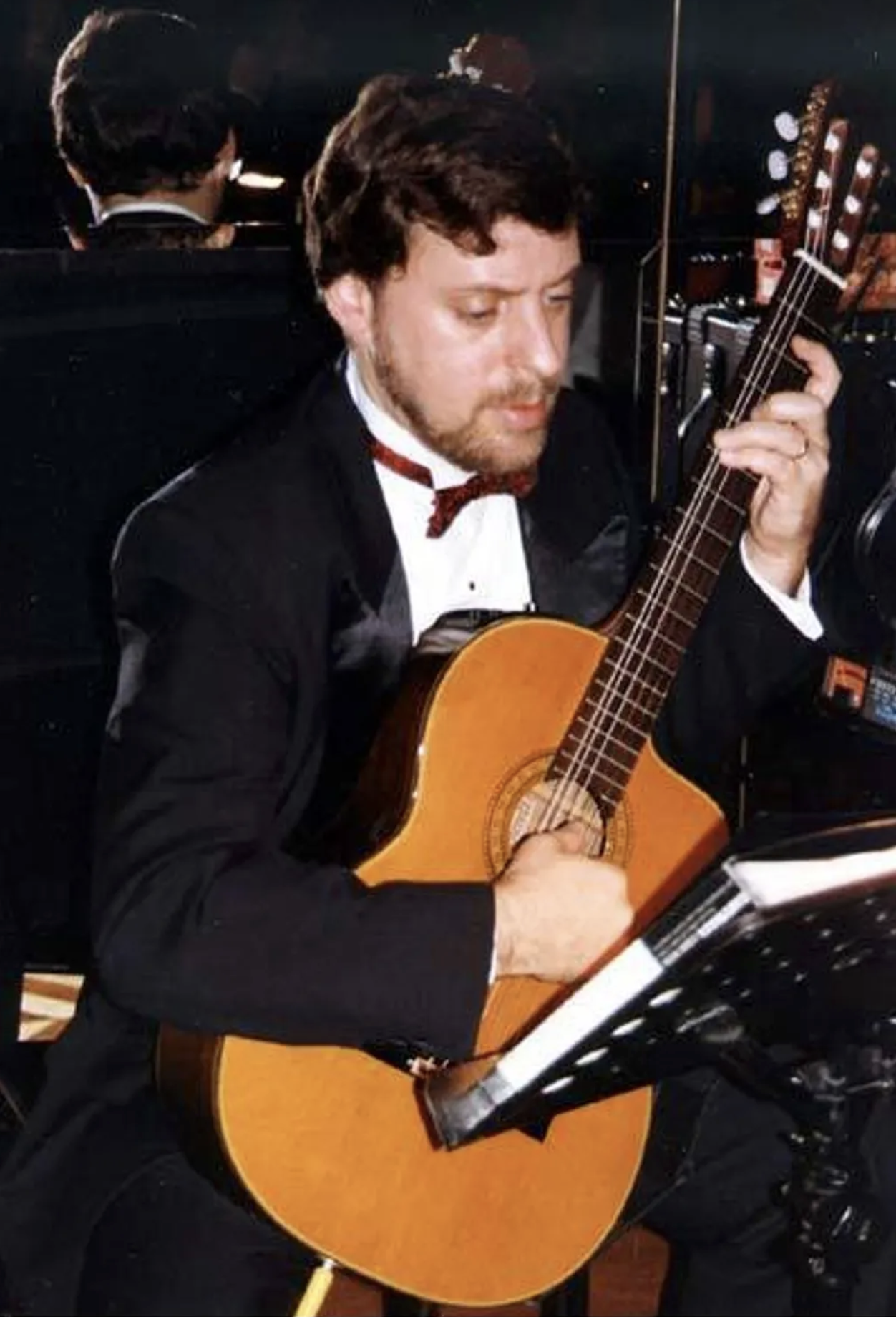 Featured classical soloist in Tuscano restaurant
Royal Hong Kong Yacht Club
Featured act for annual ball. Bandleader of an 8-piece swing band in a 1940's theme (co-led a dance rock band for the same event the previous year). Booking agent for club's private functions
Hong Kong Country Club
Bauhina Grill Room, weekly entertainment, booking agent and solo performer Weekly "tea dance" band, and private functions
American Chamber of Commerce
Organizer of 16-piece Big Band for the annual ball
Ladies Recreation Club
Regular performer and booking agent for the club and members. Organized 7-piece Salsa/Brazilian Band, strollers, and belly dancers for "Rio Night Out" party
The Landmark, HK Land and Property Company
Organizer, performer and booking agent of monthly classical and jazz performances
Art Asia, Hong Kong
Provided entertainment including classical duets, pop-rock band
Other performances include appearances at the Cultural Centre lobby performance series, Urban Council events, among others.
Also provide performance and booking agent services on a regular basis for prominent individuals, several leading Hong Kong corporations, restaurants and private clubs including, but not limited to: The Royal HK Jockey Club; Pacific Club; Hong Kong Club; Aberdeen Boat Club; Foreign Correspondents Club; Norwegian Club; Jewish Club; Freemasons; Hong Kong Land & Property Co.; Pacific Place (Swire Group); Manager Media Group (Asia Inc., A&M); Access Asia Company; Hong Kong Bank; Standard Chartered Bank; Svenska Handlesbanken; Bank in Lichtenstein; Creative Media Ltd.; Elite Concepts; Deloitte Ross Tohmatsu; Harris & Sutherland; Wilbur Smith Associates; McCabe, Frenzel & Co.; Grand Hyatt Hotel; Marriott Hotel; Island Shangri La; Omni Hong Kong Hotel; Repulse Bay Hotel; American Pie; La Rose Noire; The Peak Restaurant; Tartuffo; Brown Sugar, Gov. Patten, Lady Dunn, Simon Ho, etc...
Press Clippings