Cincinnati-born jazz guitarist Greg Chako took his first music lessons at the age of 9 on the accordion. With Hendrix as an admired hero, guitar then became his primary focus; and after just 1 year of guitar lessons, Greg won 2nd place among more than 1,000 contestants in the American Guild of Music competition. The following year, he placed first in a local contest, and later attended Berklee College of Music in Boston, where he made the Dean's list and earned an associates degree in Music Performance.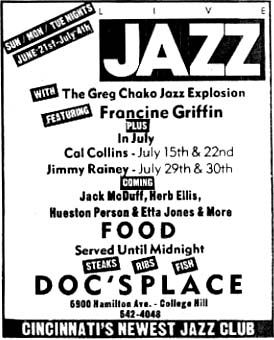 Anxious to experience life outside of school, he played with top artists like Junior Cook, Bill Hardman, Othello Molineaux, Johnny Lytle, Bobby Watson, Herb Ellis, Jimmy Raney, and others. He also gained "hands-on" experience as a promoter and organizer, running an ongoing jazz program in Cincinnati that featured both local and internationally recognized jazz artists. In Amherst, Massachusetts, he founded a non-profit Jazz Society and launched its inception with an outdoors festival featuring Slide Hampton and "Dr. Jazz" Ray Copeland. His efforts to promote jazz won him a grant from the Massachusetts State Council of the Arts, with which he featured famous African-American jazz artists from the New England area in a concert series. He formalized these promotional activities under the name Chako Productions, thereby starting a career of arts administration and music business that coincided alongside his performing.
Although Greg has always been a jazz lover and prolific arts promoter, his music career was not always consistent. In the late-1980's, Greg even quit playing guitar for several years, while he pursued a lucrative stint selling industrial real estate in New York City. He also suffered numerous setbacks from health issues like Carpal-Tunnel Syndrome and bone spurs in his neck that interrupted his regular playing.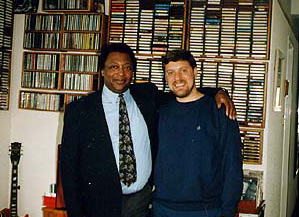 However in 1992, Greg moved to Hong Kong and resumed his professional performing and promoting career. He played in Broadway musicals including West Side Story; concerts with the Hong Kong Philharmonic Orchestra; in jazz clubs with jazz greats Curtis Fuller and Richie Cole; and booked and performed regular concert series for top-tier clients including The Oriental, Hong Kong, where in 1994, he recorded his first CD, Everything I Love, The Greg Chako Trio Live at the Captain's Bar.
In 1994, Greg moved to Singapore and incorporated his entertainment business, Chako Productions Pte. Ltd. In less than 2 years, the company was generating around one million Singapore dollars in annual turnover and employing between 20 and 30 musicians full-time, with Greg managing its daily affairs as General Manager. He developed a loyal client base and grew his corporation into one of the regional "players" of the entertainment industry. He also firmly established himself as a first-rate soloist, bandleader, composer, and recording artist, performing up to 12 jobs a week in a variety of formats and genres, using his steady 6-night a week Greg Chako Trio gig at Raffles Hotel as his base of operations. He produced multiple video productions, including a full-length documentary movie called, An American Cat in the Lion City; appeared on TV shows; was featured in the Singapore Business Times and other media outlets; headlined major jazz festivals in the area (The Heineken Jazz Festival; Chijmes Latin-Jazz Festival; Jazz in the Park, etc.); and produced 4 CDs: Live at Raffles; Sudden Impact; Integration; and Integration II.
The last two "Integration" CDs were not released in the USA at the time, but were re-issued in 2015 as a two-CD set. Highlighting the pinnacle of Greg's creative activities in Singapore, these 2 CDs present 18 Chako compositions and 1 uniquely re-imagined treatment of the old standard, Poinciana, and contain over 130 minutes of music. Vince Lewis, who wrote for Just Jazz Guitar, said the music " . . . transcends geographic boundaries and cultures and communicates the happiness and friendship that all music should provide . . .." Jazz Dimensions of Germany said, Greg " . . . creates a new style, breathing exotic jazz-ethno music full of spirit and solid musical foundation . . ." and Keith 'MuzikMan' Hannaleck, writing for Jazz Reviews, USA, said: "These two recordings are a jazz mosaic painted with the very best of cultural, ethnic, and musical sensibilities. That striking combination provides a sumptuousness and extensiveness in the music that is rarely found in any genre. I think it's safe to say that Greg Chako and his magnificent band are one of the world's best-kept secrets. The word is now out; don't hesitate in seeking out this essential jazz experience!"
Greg's upward trend in Singapore was about to suffer a downturn due to life's tragic events. In 2003, after finishing a successful, steady jazz gig in China with singer Dee Dee McNeil, pianist Jack Holland, and bassist Donald Jackson, a band which the local Shanghai media called, " . . . the finest jazz act to ever play in the PRC . . ."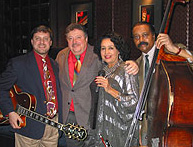 Greg moved to Japan with his Japanese wife (of 2 years) to start a new life. However, shortly after arriving in Japan, he discovered his beloved wife had terminal cancer. The all-consuming fight with cancer that followed resulted in a 2-year playing and recording hiatus. To make a steady income during those difficult times, Greg began teaching English as a Second Language (ESL) full-time for Berlitz, Japan, a 100 year-old language school.
However, after the death of his wife in 2004, Greg recorded again with completely new passion in 2005, starting with a double CD called Where We Find Ourselves, dedicated to his late wife and featuring all-original compositions.
The music on Where We Find Ourselves is played by a tight, swinging horn ensemble; the fresh, varied arrangements are predominately mainstream, with splashes of Latin and World, and even a couple vocal tracks showing off Chako's own lyrics, which are as thoughtful and supremely lyrical as his improvising. Less than a year later, he released his 7th CD, Two's Company, Three's a Crowd, a series of swinging duets of guitar/piano and guitar/vocal covers with featured live cuts.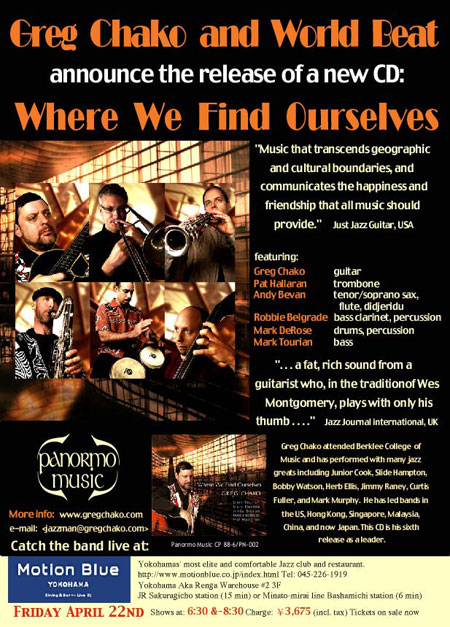 In 2007 Chako released his 8th CD, Paint a Picture, Tell a Story. That release documents the continued evolution of a masterful, expressive composer and his rich, story-telling abilities conveyed through the jazz language. Featuring special guests Don Byron and Delfeayo Marsalis, the release spent time on the Jazzweek, CMJ and RMR Jazz Charts, included multiple Top Ten spots, and continues to enjoy critical acclaim from the Jazz community. On his 9th CD, Everybody's Got a Name, Greg returned mostly to his trio roots, recording 7 originals and 4 covers; 7 of which are trio, 3 are quartet with piano, and one is a particularly emotional and sparkling duet with pianist Hiroshi Tanaka. His regular Japan-based band joined him, and reviewers commented on the good chemistry and tight, flawless backing, one saying it's a " . . . muscular sound wrapped in gloves of velvet . . . superb, exquisite, delicious!" placing Greg, in the minds of his reviewers at least, among the most elite jazz guitarists in America.
Around the time of his 9th CD release, Greg was growing weary of "being a foreigner," having lived for close to 17 years in the Far East away from his family and home in America. Greg's ESL experience in Japan had made him aware of how rewarding teaching could be, and as he began thinking of returning to the USA, he also considered limiting his busy performance schedule and developing a music teaching career as a way of "giving back," helping others by sharing and mentoring. In order to accomplish that, he needed to attain formal academic qualifications, so he went back to college at age 50. He completed a Bachelors of Arts degree with a multi-disciplinary focus in music and business, achieving a 3.92 grade point average (GPA), then moved back to the USA in 2009 to attend a Masters in Music program at William Paterson University in New Jersey. There he met and studied under Mulgrew Miller, Harold Mabern, Cecil Bridgewater, and Gene Bertoncini, among others. Miller called Greg a " . . . model student with unquestionable character, whose playing excels and whose compositions are unique . . .." Bridgewater said Greg is in the " . . . top 10% of musicians" he has come into contact with in his 30 plus years as a professional musician and educator. After earning the MM degree in 2011 (with a 3.9 GPA), he was admitted to a Doctor of Musical Arts degree (DMA) at the prestigious Eastman School of Music in Rochester, NY, where he still resides.
His Eastman studies focused on big band arranging with Bill Dobbins, independent study with pianist Harold Danko, and a minor in Ethnomusicology. His final recital included, among other originals played by smaller ensembles, 3 new big band arrangements of songs Greg recorded earlier in his career. His DMA lecture-recital was pedagogical in nature; titled Arranging Topics for Solo Jazz Guitar: How to Write for the Guitar Instead of Just Playing What You Know, it focused on Greg's innovative solo-guitar arrangements of jazz standards that merged jazz and classical techniques. This resulted in the publishing of Greg's 10th CD and very first solo guitar CD, called My World on Six Strings. Gene Bertoncini supported Greg's most recent CD by saying of it: " . . . a total orchestra, the complete package . . . I love his arrangements!"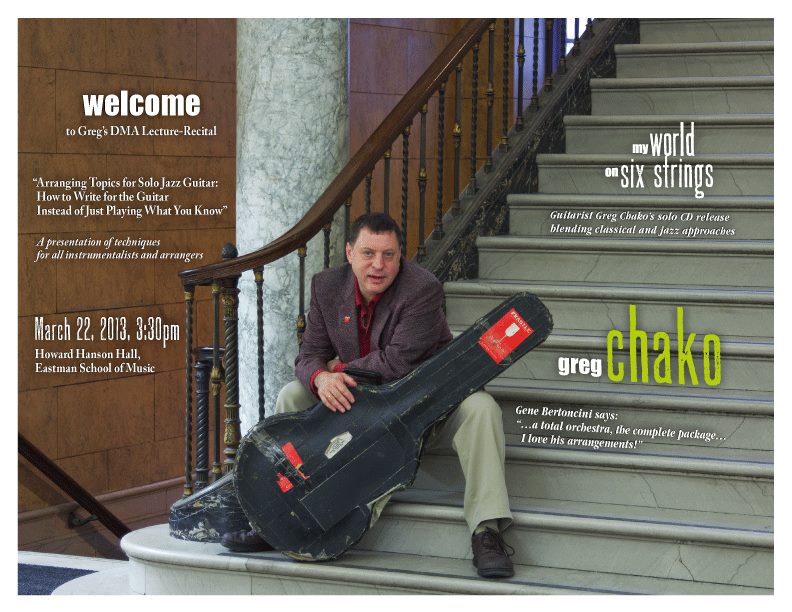 Greg also wrote 3 major research papers while at Eastman: 1) Horace Silver, A New Definition of Greatness; 2) Indian Influence in the Ring's Happy Ending (about Richard Wagner and his "Ring Cycle"); and 3) A Study of Bhajan Ensembles at Spiritual Programs of Mata Amritanandamayi Devi. The third paper, an ethnographic field report, fulfilled his final research credit requirements for the DMA. Completing on-site research for it brought Greg "into the field" to New York City and Kerala, South India, where Greg lived and performed "seva" (selfless service) in an ashram for one month.
In the middle of his doctoral studies at Eastman, in November of 2011, Greg fell in love on sight (through Facebook!) with a Filipino woman he had known (casually) 15 years previously in Singapore. Anxious to "tie the knot" with his "soul-mate," during the winter recess from school he went to Singapore, where she still lived, and married her there on January 8th, 2012. The couple's bliss was short-lived however, because when she tried to visit Greg later that summer in America, she was denied an entry permit. This necessitated a painfully long bureaucratic process in which Greg had to apply for her Green Card in the USA. Two years later, on January 24th 2015, his wife was finally admitted to the USA as a permanent resident, and they were re-united once and for all.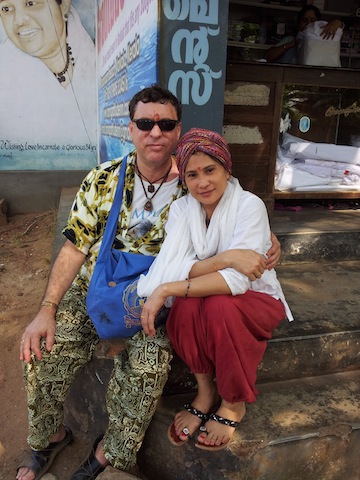 Greg is currently seeking to put together a new band, and continues to seek gainful employment commensurate with his experience and qualifications. Some of the projects he hopes to focus on in the coming months and years ahead include: Recording a CD called, Words and Bossa, involving collaboration with his Brazilian musician friends and featuring his original lyrics and vocal music arranged for 2 vocalists, 2 horns, and rhythm-section; Recording a sequel to "My World on Six Strings," featuring more of his solo-guitar arrangements; and writing new music specifically for guitar/bass duo and trio with drums. He is also keen to continue his ethnographic fieldwork which studies the connection between music and spirituality; and to pursue his interest in pedagogy by eventually writing a jazz method book for guitarists, arrangers, and improvisers.
Greg's journey through life has been touched by many triumphs and tragedies affecting his personal life and professional career, unquestionably combining to forge a stronger commitment to his family and music alike. Anyone who takes the time to listen to Greg's music cannot help but feel the powerful and honest emotions expressed through his music. After losing his second wife to cancer, enduring physical ailments of his own, and aside from performing music as an artist who has also worked in other professions to make a living, this educator, activist, promoter and founder and Managing Director of a Private Limited Corporation, now continues a life-long love affair with the guitar and jazz music. After a brief pause in his life's travels and taking a break from his busy performance and recording activities while pursuing an advanced degree at the renowned Eastman School of Music in Rochester, New York, Greg is now poised to return to the music he loves and an re-introduce himself to audiences that may have not yet had the benefit of his skills on the guitar and his talents as a composer. As one music reviewer states, "From World Music to Bossa-Nova to jazz . . . this extremely gifted guitarist has all the required ingredients to make for a super screen play!"