Are you Interested in learning about Chords,  Melody, Theory, Improvisation & Composition, 
Sight Reading, or Fingerpicking Technique? 
  Greg is an expert at all of these and more! 
Available for bass,  guitar, piano,  vocal and instrumental!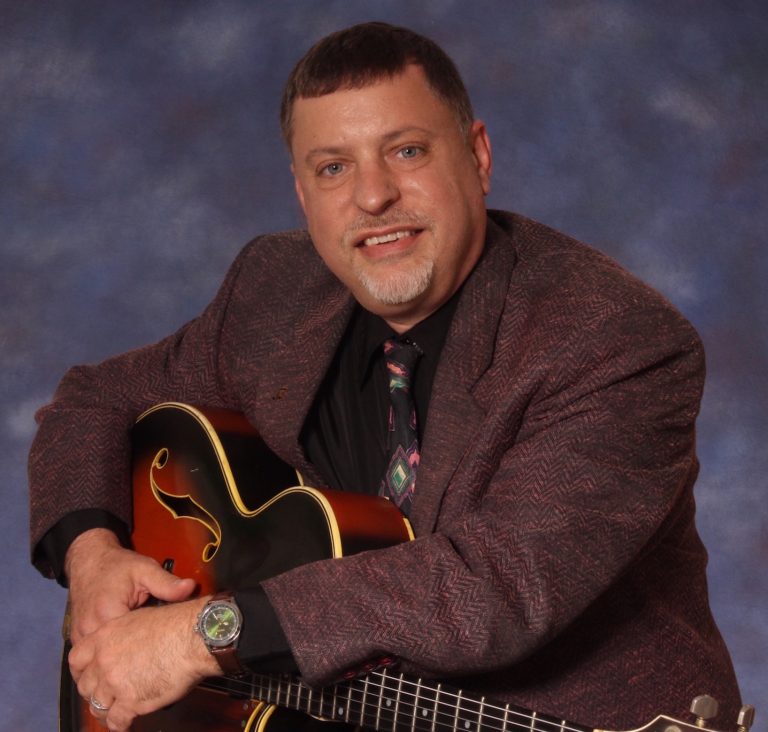 My teaching experience began 45 years ago in Cincinnati, Ohio, when I persuaded a church to let me teach privately in their facility. Thereafter, I landed a teaching job with Howard Early Music, a reputable Cincinnati music store chain. Since those humble beginnings as a teenager, I went on to coach various styles and techniques to all ages and levels for over 30 years across the globe.
I believe in a "Learner-Centered" teaching approach, because that puts priority on the students' needs and wants. My teaching evaluators at Berlitz, Japan, said of me: "Greg's excellent; gifted; . . . With an intense interest in the personal development of his students and a great sensitivity to their individual needs and cultural background . . .."
I can de-mystify complex musical concepts and facilitate students' mastery of all the skills and knowledge necessary for them to develop their own personal "voice," the ultimate goal of any artist or craftsman. I strive to teach you how to fish rather than merely feeding you a fish. As more than just one of my private students have said: "Greg has immense knowledge and knows how to simplify complex ideas into an easy-to understand language. His teaching style is down-to-earth."
I have invested significant time into developing interpersonal relationships that are based on mutual respect, with awareness, sensitivity and tolerance for our differences. I believe that I have a "teacher's heart," that is, an innate ability to build rapport with students and lead them towards their highest potential. And importantly, I'm cognizant and grateful for the "two-way street" of communication which should exist between any student and teacher, as each collaborate on the learning process together. Nothing is more gratifying to me than to witness my student find their passion and exceed their initial expectations.
Greg's students say
"I cannot think of a better guitar teacher I could have!"
"Greg is an inspiration to new and experienced guitar players."
"If you want to learn guitar the "right" way, Greg Chako is your man."
"I'm already surprised at how much I've been able to learn!"
"I can honestly say that Greg Chako is the best!"
"Greg has truly created opportunities for me."
"Greg knows how to simplify complex ideas into an easy-to-understand language."
My own self-styled lessons are catered specifically to each students' needs and wants with the goal for beginners to be able to play songs ASAP; and it is common for all students to learn about blues forms, because the blues can be as simple or as complex as one wants, and blues can be easily applied to all forms of popular music, rock, country, and jazz. Another of my goals as a teacher is to have all my students be able to play a 'chord melody' style (playing melody, bass and chords at once) so that any song can be performed effectively as a soloist.
Some lesson topics for more advanced students include: Fourths; Pentatonics; Upper-Structure Triads; Tri-Tone Substitution; Harmonizing melodies; Chord Scales; The (only) 3 'Must Know' scales; Chord Melodies; Arranging & Composing; & Practice Techniques.
Hand Health and Carpal Tunnel Syndrome (Scroll to Page 39)
Suggested Method Books
Julio S. Sagreras Guitar Lessons: Books 1-3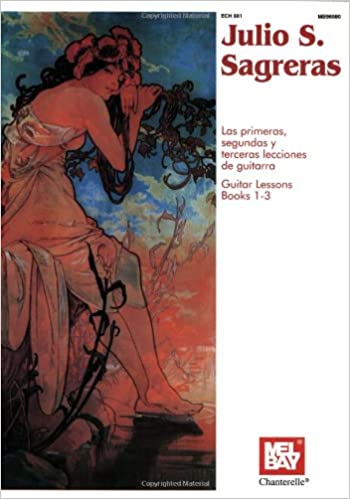 For students wishing to learn to read music notation AND classical fingerpicking technique (which I highly recommend for all irrespective of the desired genre), I use The Sagreras Method.
Hal Leonard Guitar Method, - Complete Edition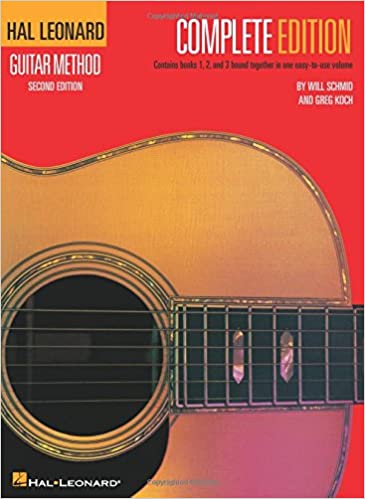 An alternative for those wishing to read basic notation and have some popular songs to strum and sing-a-long to, but which does NOT necessarily teach basic classical fingerpicking technique, I suggest the Hal Leonard Method.