Guitarist Greg Chako
Cincinnati-born guitarist Greg Chako took his first music lessons at age 9, and since then has reached many heights in a professional career that has spanned more than three decades, five countries, and numerous cultural Diasporas. At the outset of his musical life, he played with top artists like: Slide Hampton, Junior Cook, Bill Hardman, Othello Molineaux, Bobby Watson, Herb Ellis, Jimmy Raney, and many others. He gained "hands-on" experience as a jazz promoter and organizer by founding a non- profit Jazz Society and running jazz concerts series in Cincinnati and Amherst, MA, one of which won him a grant from the Massachusetts State Council of the Arts. He formalized those activities under the name Chako Productions, thereby starting a music business career that coincided alongside his personal performances.  
Chako's most prolific period occurred after a move to the Far East in 1992, starting in Hong Kong where he played with the Hong Kong Philharmonic Orchestra; in jazz clubs with the likes of Curtis Fuller and Richie Cole; and booked ongoing concert series for top-tier clients including The Oriental, Hong Kong, where in 1994 he recorded his first album, Everything I Love, The Greg Chako Trio Live at the Captain's Bar.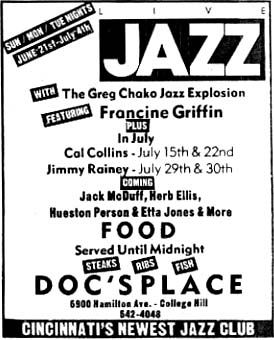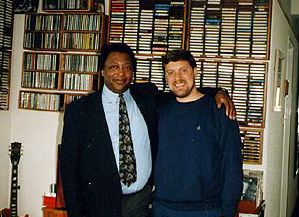 Moving to Singapore in 1994, he incorporated his entertainment business, Chako Productions Pte. Ltd., which quickly became one of the regional "players" of the entertainment industry. He established himself as a first-rate soloist, bandleader, composer, and recording artist by regularly leading 12 jobs a week; making multiple videos, including a full-length documentary movie called, An American Cat in the Lion City; appearing on TV and in other media forums; playing jazz festivals; and producing 4 albums: Live at Raffles; Sudden Impact; Integration; and Integration II. 
Greg's upward trend in Singapore suffered a downturn due to life's tragic events. In 2003, after leading a steady jazz gig in China with a band the local media called, "The finest jazz act to ever play in the PRC," Greg moved to Japan with his Japanese wife (of 2 years) to start a new life. However, shortly after arriving in Japan, his wife was diagnosed with terminal cancer. The all-consuming cancer fight that followed resulted in a 2-year playing and recording hiatus. To make steady income during those difficult times, Greg began teaching English as a Second language (ESL) full-time for Berlitz, Japan, a 100+ year old language school.